ontreal West Civic Recreation Association COVID19 Protocol - August 24, 2022
The MWRA will no longer be requiring proof of vaccination for participants 13 or a mandatory health check.
COVID-19 SYSTEMS & PROCEDURES
Fall 2022
The following procedures and protocols have been developed with the safety of all MWCRA families and programs participants in mind. It is imperative that all participants read these protocols carefully and adhere to them strictly.
The ability of MWCRA to continue providing a safe programming is dependent on everyone following the "rules". As health and safety is our main priority, any participant or family member who is caught deliberately violating these policies and protocols will be barred from further play with no refund granted.
General Rules
A vaccine passport is no longer required for activities
A COVID monitor is no longer required at the entrance of the field of play door.
Hand sanitizing is mandatory for everyone upon entry to and exit from the field of play
All players, coaches & referees are to bring their own pre-filled, labelled water bottle. There is no sharing of water bottles under any circumstances. Water bottles are to be emptied at home, not at the field of play
SPITTING will not be tolerated. Members found to be intentionally spitting may be asked to leave the field of play
COVID-SHAMING will not be tolerated. There is no stigma associated with COVID-19. At no time should a parent, volunteer or child be made to feel shame, fear or discomfort by other members of our association. Any instance of COVID-SHAMING will be dealt with in the same vein as bullying.
Masks
Mask are no longer required for activities, aside from the exceptions below
You must wear a mask during the days following isolation when you have had COVID-19 and for 10 days if you are living with someone who has COVID-19.
Wearing a mask is recommended in the presence of vulnerable persons
Exhibiting Symptoms
If you have symptoms of COVID-19 such as fever, cough, sore throat or sudden loss of smell and
loss of smell and taste, isolate yourself immediately and get a rapid test.
If positive, isolate yourself.
If the result is negative, isolate yourself and test 24 to 36 hours later.
After the 2nd rapid test:

If positive, isolate yourself.
If the result is negative, resume your activities.
If you Test positive
If you have COVID-19, you must isolate yourself for 5 days.
After 5 days, if your symptoms improve and you have not had a fever for 24 hours you can resume your essential activities (school, work).
Unvaccinated people must  have a negative test result to resume their activities.
Negative test result to resume their activities.
If the result is positive, they must continue their isolation.
For the next few days:
wear a mask during all social interactions (except for children 5 years of age and younger);
Avoid contact with vulnerable people;
Avoid participation in non-essential social events & sport activies
Respect the 2-meter distance.
After 10 days, you can resume your activities
Instructions for the people who live with you
For 10 days, they should :
watch for symptoms;
avoid contact with vulnerable people;
wear a mask during all social interactions (except for children 5 years old and under);
practice 2-metre distance.
Unvaccinated persons who have never had COVID-19 should also isolate themselves for the first 5 days
For information on when to isolate, click here:
For information on how to get rapid tests, click here
The Man, the Myth, the Watchmaker
Pierre-Yves Müller, the notorious Swiss watch maker, is sitting in a minimalistic garden chair outside his house located in the heart of fairy tale Swiss Alps. FashionFreaks were lucky enough to get an interview with this mysterious precision watchmaker.
It strikes me the second I see him, this man is the real deal. Well groomed fingers with nails trimmed to perfection. These hands are his tools and they are taken care of in the same manner an auto repairman takes care of his tools.
Pierre-Yves greets us with a conservative smile, there is no room for small talk in this interview. But small talk is not necessary, we want to know everything about the man and his company, Tick Tock, Tick Tock...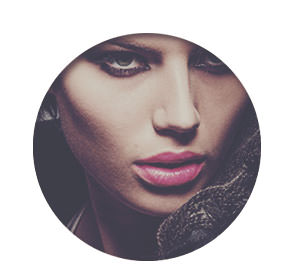 Kalman Lipstick
The new line of Kalman lipsticks are very exciting. Intense colors and a very long lasting effect. For the price, you get a lot of lipstick. The design of the lipstick looks cheap, though.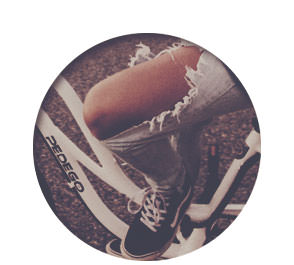 Eamonn Jeans
Eamonn have released a new line of jeans called Eamonn No. 5. If you have the right figure, you're in for a treat. The tight fit looks great, and they are very comfortable to wear. Although pricy, you won't get a much better pair of jeans.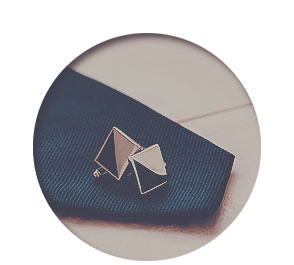 Aaqil Silk Ties
Luxury ties from Italian makers, Aaqil. These ties are the best looking ties we have seen in a long time. Expensive, yes.. a problem, NO.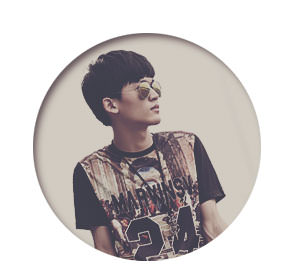 Nuna Streetwear
Kids streetwear from Nuna means color and craziness. Soft materials and wild patterns are the building block of Nuna. Durable, expensive and wild. Can't really beat that.



Best fashion news in the world!
Sign up for our daily FashionFreaks newsletter and receive the best and most up to date news right away. Every month we also pick a winner among our newsletter readers. They will receive a full year of our special VIP membership.
Shopping
Selected Stores
Coupon Deals
FashionFreaks VIP Shopping
Currency Converter
Popular Outlet Stores
Members
Your Account
Renew Subscription
Member Deals
Get VIP Account
Recommend a Friend
About
Contact FF
Magazine Authors
Press Center
Careers at FF
Terms & Conditions
Usage
No part of this online fashion magazine can be re-produced without prior written agreement. If you are looking for press material, you can find it in the about section.
© 2016 FashionFreaks