Montreal West Civic Recreation Association COVID19 Protocol
MWCRA
COVID-19 SYSTEMS & PROCEDURES
Spring 2021 
The following procedures and protocols have been developed with the safety of all MWCRA families & programs participants in mind. These protocols are in effect as of today and are subject to change. It is imperative that all participants read these protocols carefully and adhere to them strictly.
The ability of MWCRA to continue providing a safe sporting/activity experience is dependent on everyone following the "rules". As health and safety is our main priority, any participant or family member who is caught deliberately violating these policies and protocols will be barred from further play with no refund granted.
Current Situation as of April 2021
Outdoor activities are permitted in groups of 8 outside with one coach per plateau.
No spectators
Masks required to play for those 10 an older. For soccer U8 do not have to wear a mask & U10, U12, U15 do have to wear a mask on the field during play.
COVID protocol must be followed (check-in, sanitize , bring personal equipment)
General Rules
A COVID monitor is stationed at the entrance of the field of play door ensuring everyone is sanitizing their hands and to verify your heath check status in TeamSnap is complete. If not they will be asking a series of health-related questions
Hand sanitizing is mandatory for everyone upon entry to and exit from the field of play
All players, coaches & referees are to bring their own pre-filled, labelled water bottle. There is no sharing of water bottles under any circumstances. Water bottles are to be emptied at home, not at the field of play
Currently we are not permitted to share equipment, so players, referees, coaches must double check you have everything prior to arrival
All players, coaches, referees, volunteers & parents/guardians must wear a face mask to enter the field of play, including players 10 years of age and under.
Arrival is 10 minutes prior to activity. Players must arrive dressed with their equipment and enter by the designated entrance.
Exiting the field of play must occur a maximum of 10 minutes following the termination of the activity. Everyone is to use the designated exit. Appropriate social distancing should be maintained during this time. No horseplay is allowed (e.g. spraying each other with water from their bottle)
No parents are permitted on the field of play at this time.
SPITTING will not be tolerated. Members found to be intentionally spitting may be asked to leave the field of play
The team manager/COVID monitor or a coach on site will keep an attendance of each player through Teamsnap. This attendance will be verified and printed everyday by the MWCRA. This point is extremely important as MWCRA must ensure proper records are maintained in case of exposure and contact tracing is required
Because the virus can persist on some surfaces for up to 3 days, materials that are in contact with the mouth or respiratory secretions (e.g. water bottle; mouth guard; towels) should be washed immediately after arriving home.
Masks, pre and post activity protocols
Upon arrival everyone is to wear a mask including coaches & referees. This includes those 10 year of age and younger.
It is very important that masks do not get left on benches.
All coaches, referees and other staff must wear a mask at all times.
Any spectators must wear face masks at all times and respect the 2 meter social distancing
COVID Protocols for all Members 
The email address:infocra@mtlwestcra.ca is the point of contact for :

Questions from parents, referees, volunteers and members regarding our COVID protocols.
For all parents with even one of the following situations must contact the MWCRA administrator:
A child whose parents have been contacted by Public Health because of COVID-19. The information provided by Public Health must be included in the email message.
A place to request if a player/coach/volunteer can return to play, when the situation is unclear or has not been addressed in our protocols.

All communication in regards to COVID-19 with MWCRA will be kept strictly confidential. We will always respect the confidentiality of our families.
COVID-SHAMING will not be tolerated. There is no stigma associated with COVID-19. At no time should a parent, volunteer or child be made to feel shame, fear or discomfort by other members of our association. Any instance of COVID-SHAMING will be dealt with in the same vein as bullying.
Participation is dependent on the players health status, as well as, the status of family members within the same household. In all cases where a family member, volunteer or a child has a question regarding protocol please email us at infocra@mtlwestcra.ca.
Anyone participating in a MWCRA program who has a family member residing in the same home who is sick with a possible COVID-19 symptoms must NOT participate in their scheduled activity
In all cases where a family member, volunteer or a child has a question regarding our COVID-19 protocols, please email us at infocra@mtlwestcra.ca
MWCRA has purchased Teamsnap to help track of attendance from teams, trainers and managers and aid in the health check questionnaire.
Exhibiting Symptoms Prior to or Post Activity
An email must be sent to: infocra@mtlwestcra.ca with:
player's name
group/team
list players symptoms
Parents must contact the Public Health line (1 877 644 4545) and strictly follow the instructions provided regarding testing and resumption of activities.
Parents must contact the above email to inform them of the situation and provide the Administrator with the instructions they received from Public Health
Player and family members who reside at the same address are to refrain from activities
They must provide a medical note or sign the Consent to return to activity form.
Exhibiting Symptoms During Activity
The participant must advise the staff
The participant will receive a mask and must put it on immediately
The COVID monitor will isolate player in a designated area and wait for parents to arrive
Incident report will be filed
Parents are responsible for contacting public health and following their instructions
If there is a positive result, the association or Public Health will contact everyone who was in contact with the player during the activity by email
Everyone who came in contact with the participant will be asked to contact public health and at 1-877-644-4545 and follow their instructions.
Before any participants can return to play, a medical note or signed Consent to return to play must be signed
If a child exhibiting symptoms is tested:
Negative result

Until you receive your results and instructions from Public Health, players, coaches, referee, volunteers are not permitted to attend any activities.
Participant must follow public health guidelines
The player/coach/volunteer can come out of isolation if they have been given permission by public Health and they have been without fever for the last 48 hours (without taking medication for the fever) and without symptoms (e.g. sore throat) for 24 hours (cough and loss of smell are exempted from this time limit, because these can last longer
They must provide a medical note or sign the Consent to return to activity form.
If a family member has tested Negative for COVID due to a required test mandated by Public Health or after having developed symptoms, we ask that this family member not accompany (include drop off) the player at the activity. The player should be mindful of any symptoms they develop, but otherwise may continue activities.
Positive result: Inform us at infocra@mtlwestcra.ca

Public Health will provide the necessary guidelines; however, the member must refrain from coming to the activity until receiving the go ahead from Public Health. If there are questions regarding your status to return to play, contact the email address above.

Also, if a family member (not the player) living within the same home as a player has tested Positive for COVID, we require the player refrain from coming to the field until Public Health authorizes family members to no longer quarantine.
If there is a positive result from a player/coach/referee or staff, the association will contact everyone present during the activity by email
Everyone who came in contact with the participant will be asked to contact public health at 1-877-644-4545 and remain in isolation for 14 days unless instructed differently by Public Health
Before the participant can return to play, a medical note or signed Consent to return to play must be signed
In addition
If a family member is exhibiting severe flu-like symptoms without having been tested, we ask that the entire family refrain from coming to the arena and self-isolate for 14 days + 48 hours without fever + 24 hours without other symptoms .We ask that the skater remain vigilant and inform us if they develop any symptoms by emailing us at infocra@mtlwestcra.ca
The following are the main symptoms of COVID-19:
Fever:
in children 0-5 years of age: 38.5°C (101.3°F) and above (rectal temperature),
in children 6 years of age and older: 38.1°C (100.6°F) and above (oral temperature),
in adults: 38°C (100.4°F) and above (oral temperature),
in seniors: 37.8°C (100°F) and above (oral temperature),
or 1.1°C higher than a person's usual value;
Appearance or aggravation of a cough;
Breathing difficulties;
Runny nose or nasal congestion;
Vomiting, only in children;
Stomach aches, only in children;
Sudden loss of smell without nasal congestion, with or without loss of taste.
Other symptoms may also appear such as a sore throat, headache, muscle pain, intense fatigue, significant loss of appetite and weight loss diarrhea. Symptoms may be mild or more severe, such as those associated with
Some people can unknowingly spread the virus because they do not have
no symptoms or have not yet developed symptoms. Seek immediate medical attention if you experience severe symptoms. Call always before going to your doctor or health care facility. On average, it takes 5 to 6 days after infection for symptoms to appear, but it can take up to 14 days.
The Man, the Myth, the Watchmaker
Pierre-Yves Müller, the notorious Swiss watch maker, is sitting in a minimalistic garden chair outside his house located in the heart of fairy tale Swiss Alps. FashionFreaks were lucky enough to get an interview with this mysterious precision watchmaker.
It strikes me the second I see him, this man is the real deal. Well groomed fingers with nails trimmed to perfection. These hands are his tools and they are taken care of in the same manner an auto repairman takes care of his tools.
Pierre-Yves greets us with a conservative smile, there is no room for small talk in this interview. But small talk is not necessary, we want to know everything about the man and his company, Tick Tock, Tick Tock...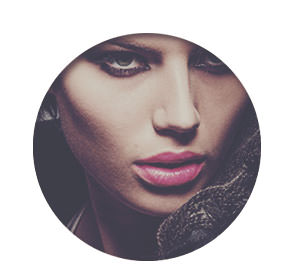 Kalman Lipstick
The new line of Kalman lipsticks are very exciting. Intense colors and a very long lasting effect. For the price, you get a lot of lipstick. The design of the lipstick looks cheap, though.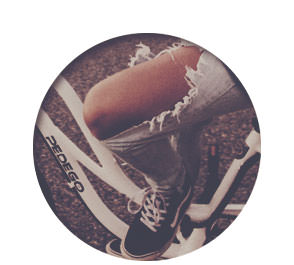 Eamonn Jeans
Eamonn have released a new line of jeans called Eamonn No. 5. If you have the right figure, you're in for a treat. The tight fit looks great, and they are very comfortable to wear. Although pricy, you won't get a much better pair of jeans.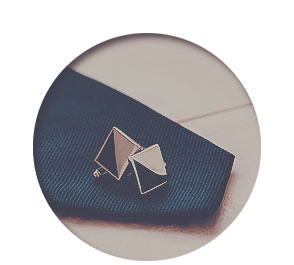 Aaqil Silk Ties
Luxury ties from Italian makers, Aaqil. These ties are the best looking ties we have seen in a long time. Expensive, yes.. a problem, NO.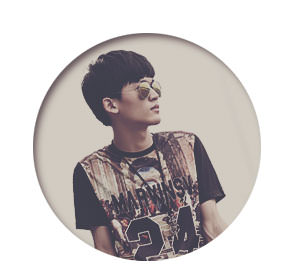 Nuna Streetwear
Kids streetwear from Nuna means color and craziness. Soft materials and wild patterns are the building block of Nuna. Durable, expensive and wild. Can't really beat that.



Best fashion news in the world!
Sign up for our daily FashionFreaks newsletter and receive the best and most up to date news right away. Every month we also pick a winner among our newsletter readers. They will receive a full year of our special VIP membership.
Shopping
Selected Stores
Coupon Deals
FashionFreaks VIP Shopping
Currency Converter
Popular Outlet Stores
Members
Your Account
Renew Subscription
Member Deals
Get VIP Account
Recommend a Friend
About
Contact FF
Magazine Authors
Press Center
Careers at FF
Terms & Conditions
Usage
No part of this online fashion magazine can be re-produced without prior written agreement. If you are looking for press material, you can find it in the about section.
© 2016 FashionFreaks